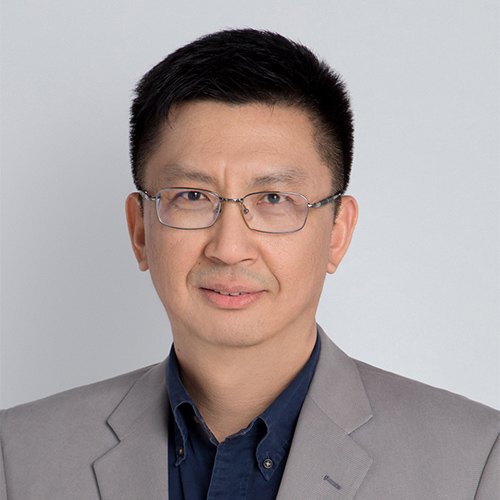 Min
Ding
Affiliate Professor of Information Sciences and Technology
408 Business Building
University Park, PA 16802
Additional Title(s)
Bard Professor of Marketing, Smeal College of Business
Education
Ph.D., Marketing (2nd concentration in healthcare management), University of Pennsylvania, 2001
Ph.D., Molecular, Cellular, and Developmental Biology, The Ohio State University, 1996
B.S., Genetics and Genetic Engineering, Fudan University, 1989
Biography
Min Ding is Bard Professor of Marketing at Smeal College of Business and Affiliate Professor in the College of Information Sciences and Technology at the Pennsylvania State University, and has held past visiting positions at Australian National University, China Europe International Business School (CEIBS), Fudan University, and MIT. Min received his Ph.D. in Marketing (with a 2nd concentration in Health Care System) from Wharton School of Business, University of Pennsylvania, Ph.D. in Molecular, Cellular, and Developmental Biology from the Ohio State University, and B.S. in Genetics and Genetic Engineering from Fudan University.

He is the Editor-in-Chief of Customers Needs and Solutions, and series editor of Perspectives on Sustainable Growth (Springer). He is the past V.P. for the INFORMS Society for Marketing Science (ISMS).

He is the author of several books that include Logical Creative Thinking Methods (2020, Routledge), Hualish (2019, Springer English ed; Fudan Press, Chinese ed), The Bubble Theory (2014, Springer English ed; 2019 Fudan Press, Chinese ed), The Chinese Way (2014, Routledge), and The Enlightened (2010), a novel.

He is a diehard trekkie.
Research Interests
His current scholarly interest are in three domains:
Artificial Intelligence and its Application in Commerce (Deep Learning Methods; Artificial Empathy; Intraperson Game Theory; Artificial Decision; Prescriptive Recommenders; Matching Systems),
Innovation (Logical Creative Thinking [LCT]; Incentive Alignment [IA]; Innovation in Medicine; Adoption of Near-Term Disruptive Technologies),
Human and Societal Development (The Bubble Theory [Fair Development, Fair Wealth, Enlightened Needs]; Hualish Culture [originated from the greater China region]).