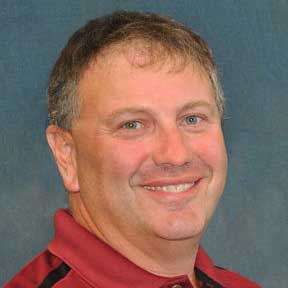 Jesse
Middaugh
PMP, MSIS
Assistant Teaching Professor of Information Sciences and Technology, Penn State Harrisburg
E335 Olmsted Building
Penn State Harrisburg
Additional Title(s)
Information Sciences and Technology Program Coordinator, Penn State Harrisburg
Baseball Faculty Liaison, Penn State Harrisburg
Education
B.S. in Business Administration from Shippensburg University
M.S. in Information Systems from Penn State Harrisburg
Project Management Professional (PMP) with the Project Management Institute (PMI)
Biography
Jesse Middaugh, PMP is an Assistant Teaching Professor of Information Science and Technology (IST), the IST program coordinator at Penn State Harrisburg (PSH), a faculty member of the Penn State Harrisburg School of Business Administration (SBA).
Mr. Middaugh earned a B.S. in Business Administration from Shippensburg University and an M.S. in Information Systems from Penn State Harrisburg. He is also a certified Project Management Professional (PMP) with the Project Management Institute (PMI).
At Penn State, Mr. Middaugh is responsible for developing and conducting undergraduate-level business and IST classes focusing on project management, database technologies, user interface design, management information systems and object-oriented programming.
Mr. Middaugh has been very active in volunteering in the field of project management. In 2008, he was elected as the Director of Professional Education to the Keystone Chapter of PMI. In this volunteer position, Mr. Middaugh coordinated the planning and oversight of multiple PMI conferences and educational programs. In 2013, He was elected as the President of the chapter. From this position, he oversaw and aligned the strategy of the chapter to the global PMI. In the years under his leadership, Mr. Middaugh saw the chapter membership grow from 800 to over 1,000 members. Currently, he is a Past-President for the chapter.
Throughout his career, Mr. Middaugh has served in a variety of training and consulting positions. He has gained experience in providing customized computer training, database design and development, and custom analysis and programming to meet his clients' needs. He also has background in writing proposals, designing and managing project plans, and analyzing customer requirements.
Prior to teaching at Penn State, Mr. Middaugh was employed by Computer Sciences Corporation (CSC) as a project manager. His client base included state and local governmental entities, military sectors and corporate entities. He possesses a variety of knowledge and experience working for other companies such as Price Waterhouse/Coopers and IBM.
Research Keywords
Project Management
Agile Management