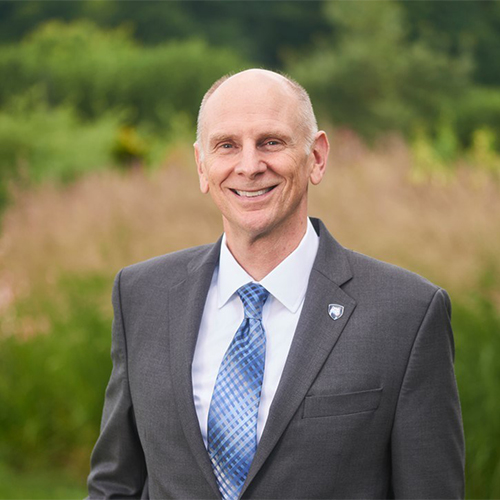 Donald
Welch
Ph.D.
Affiliate Professor of Information Sciences and Technology
Additional Title(s)
Interim Vice President and Chief Information Officer, Penn State University
Research Interests
Don serves as Interim Vice President for Information Technology and Chief Information Officer at the Pennsylvania State University. He is also an Affiliate Professor in the College of Information Sciences and Technology as well as the Department of Electrical Engineering and Computer Science. Prior to being named interim VPIT/CIO, he was Chief Information Security Officer (CISO) for Penn State since 2016.
Don brings an extensive leadership background to his role, starting with his 25-year career in the U.S. Army, followed by several roles in the civilian realm.
His last position before leaving the Army was CIO and professor of computer science at the U.S. Military Academy at West Point. Some of his other assignments include tours of duty with the Army's counterterrorist unit Delta Force, and service as the senior human resources manager for the Army's uniformed information technology workforce.
In civilian life, he served as Chief Executive Officer of Merit Network in Michigan, which provides networking, security and community services to member organizations; Chief Technology Officer at H-E-B, a retail/distribution/manufacturing company that operates in Texas and Mexico; and Chief Information Security Officer for the University of Michigan.
Among his awards are Legion of Merit from the U.S. Army, Champion of Change by the White House, Top CEO for Michigan, and Leader and Innovator of the Year for Michigan from Grant Thornton.
Don has a bachelor of science from West Point, master of science in computer science from California Polytechnic State University (Cal Poly), and a Ph.D. in computer science from the University of Maryland.