The IST Alumni Society is committed to providing opportunities for alumni to get involved and support the Society's mission and, in turn, the missions of the College of IST, the Penn State Alumni Association, and the University community.
If you are interested in becoming a member of the IST Alumni Society Board, please contact Kim Woodward or Luke Simonetti, current IST Alumni Society president. You need to be a member of the IST Alumni Society (through your membership with the Penn State Alumni Association) to be considered.
IST Alumni Society Board Members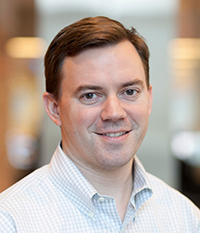 Mike Eisenreich '03
Mike currently works in New York City for Bloomberg, where he leads the company's global brand strategy, content, creative, and digital marketing efforts. Previously, Mike held multiple roles in GE's corporate technology division, including running GE's global web presence. During his time at Penn State, Mike was proud to be a member of the first graduating class in IST, president of Phi Chi Theta, and a THON dancer. Born and raised in Pittsburgh, Mike lives in Connecticut with his wife and two kids.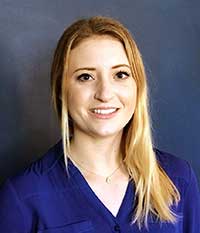 Victoria Gibilterra '16
Victoria Gibilterra is a Senior Information Security Engineer at CVS Health as a member of the Security Architecture team. Her work includes designing and implementing security solutions in collaboration with multiple information security team members and stakeholders. Outside of the office, Victoria is on the board of Ellevate Phoenix; working to develop women in leadership in the Greater Phoenix Area. Victoria graduated from Penn State in 2016 with a B.S. in Security and Risk Analysis.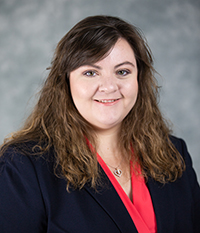 Kelsey Karpinski '16
Kelsey is a solution architect for Atos SE, where she works on the North American Siemens account. She graduated with her B.S. in Security and Risk Analysis with a minor in IST and a certification of recognition in Information Assurance and Cyber-Defense from Penn State Altoona. She also holds a master's degree in Information Systems from Minot State University. Kelsey lives in the State College area and frequently volunteers at the Hintz Family Alumni Center.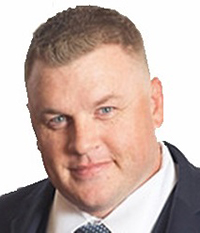 Scott Lyons '05
Scott is currently the CEO of Red Lion, LLC. With over 18 years in the industry, he has worked for both government and commercial entities, covering an array of security positions. He wrote the vulnerability and incident response manuals for multiple government agencies and commercial entities. As such, he is familiar with the compliance requirements for high-end commercial and government clients and is adaptable to meet environmental requirements anywhere. Scott has successfully repelled hostile incursions by hacktivists against broadcast media corporations. He has also led architecture reviews under tight deadlines and constraints, successfully managing the rollout and replacement of components and systems related to network security across the globe.
Scott is heavily involved in the information security community. He is a staff member at several conferences, including Derbycon, DEFCON, BSidesLV, BSidesDE, and Shmoocon. As a well-known member of the infosec community, he has access to a variety of people and new technologies. Scott has spoken at multiple conferences on business and technical topics and is the proud owner of multiple patents.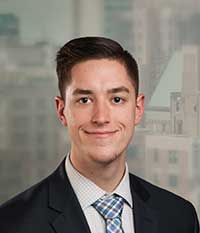 Briley Marchetti '16
Briley is a technology consultant in the Greater New York City Area with four years of experience. His work is focused on technology implementation projects related to financial crimes, and he currently holds a Certified Anti-Money Laundering Specialist certification. Over the last two years, he worked at a US financial institution on a team implementing a new industry solution to automate compliance checks.
Prior to his time as a technology consultant, Briley graduated from the College of IST in the Fall of 2016 where he earned a bachelor's degree in Information Systems and a minor in Security and Risk Analysis. While at Penn State, Briley served as the IST Student Government President and the Information Assurance Club Vice President. Briley currently resides in New Jersey with his girlfriend and two labs: Pippy and Hazey. His hobbies include cycling, disc golf, and tennis.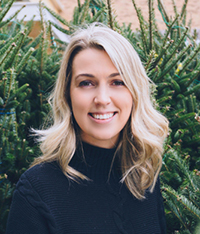 Erin McGovern '16
Erin McGovern is a technical account manager for financial services clients in New York City. As a TAM, she accelerates and enables her clients' digital transformation journey, ensuring that they receive the maximum value of their Microsoft investment. She began her career at Microsoft as a secure infrastructure consultant, where she focused on delivering identity and access management solutions across industries in the U.S. and Japan. Erin credits the College of IST for the valuable project management, presentation, and technical skills she learned as a student, which have helped her thus far in her career.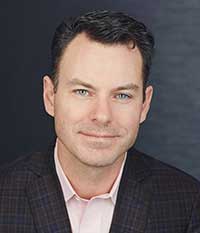 Colin Murphy '03
Colin is vice president and chief of staff to the CEO at BMC Software, a KKR portfolio company. At BMC, he is responsible for a next-generation customer success function focused on driving solution adoption, customer experience and the overall success of BMC's largest and most strategic global customers. Prior to joining BMC Software in early 2020, Colin was senior vice president global customer success at New York-based Integral Ad Science, a Vista Equity Partners company.
Colin is a technology executive with 17 years' experience operating in a broad range of high leverage capacities — across management consulting, strategy/M&A, general management, operations, and post-sales. He held multiple leadership positions at CA Technologies (now Broadcom) including SVP operations and general manager of a multi-million dollar cybersecurity business. Colin also held strategy and operational roles at Unisys and The Boeing Company. Colin began his career with stints at global management consulting firms, Oliver Wyman and Deloitte. He holds two graduate degrees (MBA, public policy) from the University of Texas at Austin and a BS degree from the College of IST at Penn State.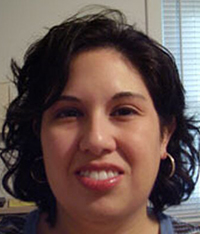 Heather Myers '14 '17g
Heather Myers is a business intelligence analyst at a leading professional services company, where she uses both business and technical skills. Prior to entering the data analytics field, she was a web administrator responsible for digital communications and IT consulting and services for a government agency in the Commonwealth of Pennsylvania. In 2017, she was in Penn State's first graduating class for the M.P.S. in Data Analytics degree. Her professional certifications include Project Management Professional (PMP), Certified ScrumMaster and ITIL Foundation Certification. Heather volunteers as a computer science mentor for the Girls Who Code Club at her local library and seeks additional opportunities to encourage and mentor young women interested in STEM careers.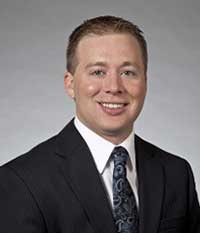 Ben Niebel '06
Ben is a director in KPMG's Technology Assurance practice in Pittsburgh, PA. He has worked extensively helping clients to identify risks and controls, and testing those controls for Sarbanes-Oxley, SOC 1, and SOC 2 reports. He earned the Certified Public Accountant (CPA), CompTIA IT Project+, and Certified Information Systems Auditor (CISA) certifications. While at Penn State, Ben was a member of the Schreyer Honors College, served as a Lion Ambassador, and ran varsity Track & Field and Cross Country. Ben lives in Pittsburgh with his wife and two children.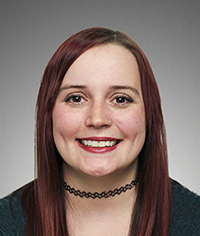 Madison Oliver '16
Madison is an associate vulnerability analyst in the CERT Coordination Center at the Software Engineering Institute in Pittsburgh, Pennsylvania. While in this role, she has published and presented her work at the Three Rivers Information Symposium and ShmooCon. As a student, she earned a minor in Digital Entrepreneurship and IST, and was an active member in many IST student organizations, including the Competitive Cyber Security Organization. Madison earned a master of science in Information Security Policy and Management from Carnegie Mellon University.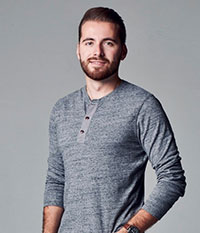 Nikita Page '17
Nikita Page is an IT audit and assurance associate with KMPG's New Jersey/New York advisory services practice. In this role, he provides audit support while assessing IT controls for Sarbanes-Oxley reporting of large Fortune 500 companies in order to effectively identify risks to financial reporting and provide guidance of best practices within the retail and financial industries. He is active in his department's community service and outreach initiatives and assists in many of KPMG's recruiting efforts at Penn State and IST. As a student, Nikita served as president of the IST Student Government, as the IST student representative on the Penn State Faculty Senate, as the IST representative on the University Park Undergraduate Association, and on the DLAC Sub-committee on Student Data Privacy. Additionally, he represented the Pi Lambda Phi Fraternity as president and sat on the executive board for the annual Penn State Movin' On music festival.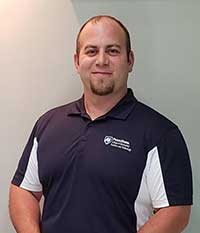 Luke Simonetti '07 - President
Luke is a deputy global and NA security practice lead for Gartner, Inc., and leads the Global Security and Risk Management Consulting practice for the North America commercial industry segments. Luke regularly serves an executive advisor his clients' leadership and boards of directors, and he is an experienced security subject matter expert with deep levels of experience in security governance, threat intelligence and modeling, network security, application security, information protection, business-IT integration, security operations, process improvement, and risk management. Prior to joining Gartner, Luke was a principal consultant at Booz Allen Hamilton where he was responsible for managing the Drug Enforcement Administration's (DEA) Cyber Security Operations and Response Center which included managing a team responsible for incident detection, response, and mitigation for multiple DEA programs and security engineering development. Luke lives in State College with his wife and four children.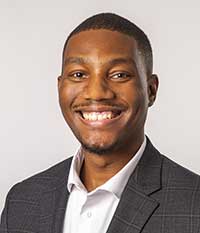 Ka'Lee Strawbridge-Moten '18
Ka'Lee Strawbridge is a Threat and Vulnerability Management Analyst at Lowe's Companies, Inc. His work focuses primarily on vulnerability remediation for internal/external PCI compliance, on premises infrastructure devices, as well as vulnerability metrics and reporting. Ka'Lee graduated from Penn State in Spring 2018 with a B.S. in Security and Risk Analysis. While at PSU Ka'Lee was a member of W.O.R.D.S, TheLion 90.7 FM, and the Residential Computing Team.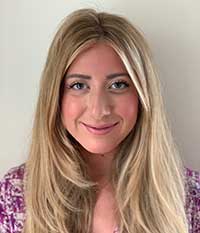 Melanie Treff '19
Melanie Treff is an Information System Security Officer for Raytheon Technologies in the Washington, D.C. metro area. In this role, she works to ensure DoD clients have both technical and documentation safeguards in place to address national security threats. Prior to joining Raytheon Technologies, Melanie worked for Deloitte & Touche LLP as a Cyber Risk Consultant. She graduated from the University Park campus in 2019 with a B.S. in Security and Risk Analysis, concentrating in Intelligence Analysis & Modeling. Melanie accredits her project management skills, technical skills, and understanding of business acumen to the College of IST.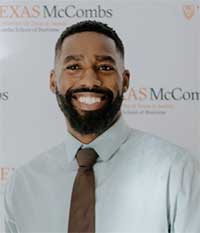 Korey Wallace '09
Korey is a technical applications consultant for DuPont's Global IT & Processes. He graduated with his B.S. in IST, with a specialization in geographical information sciences, and a certificate from the NSA in cyber security. With DuPont, Korey works to standardize global technologies & processes across the organization to reduce the costs when it comes to corporate mergers, acquisitions and divestitures. During Korey's time at Penn State, he was a member of the IST Diversity Network, the Penn State Boxing Team, and worked as a web developer for the Daily Collegian. Korey has just finalized his Master's in Business Administration from the University of Texas and resides in Wilmington, DE.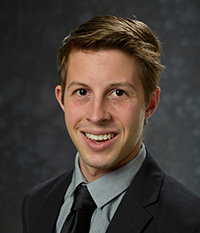 Andrew Weinert '09
Andrew is a member of the Humanitarian Assistance and Disaster Relief Systems Group in the Homeland Protection and Air Traffic Control Division at MIT Lincoln Laboratory. In recent years, he has worked with public safety and academia—including Penn State—on programs to integrate drones into the National Airspace System and enable communication in disconnected and latent environments. Andrew is considered one of the technical leaders in support of the Federal Unmanned Aircraft Systems Executive Committee and the federal government's drone efforts. Since 2011, he has served as technical lead on an MIT and Penn State collaboration to develop smart information communication systems for first responders. This collaboration has tested equipment at Beaver Stadium and Heinz Field during football games. As part of these efforts, Andrew is a significant contributor to the research and development roadmap for the upcoming nationwide FirstNet Public Safety LTE network.