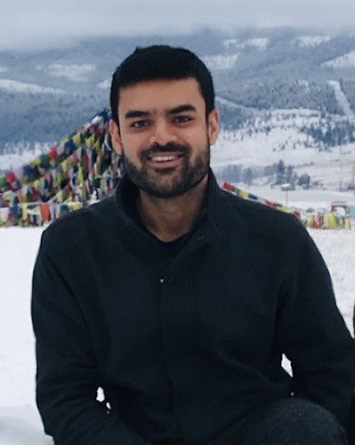 Fast Facts
Current role: Manager, Technology Risk, EY
Program: B.S. in Information Sciences and Technology (Class of 2014)
Hometown: Ahmedabad, India
Favorite thing about IST: Great professors and staff, and a super vibrant college! They are truly committed to shaping lives and helping students find the futures they envision for themselves.
Favorite thing about Penn State: Tons of opportunities at every step! As an international student from India, I got a different perspective of learning on campus and also a study abroad opportunity in Prague, which helped me experience a different culture and expand my learning.
Most memorable Penn State moment: I was working with some friends on a difficult assignment late at night in the lab and emailed our questions to our IST professor. The professor actually drove down to the college at that hour to help us with the assignment and answer questions.
During Sujay Patel's time as a student, he got a D in an introductory programming class. He took it again the following semester and earned an A-minus—and then served as the course's learning assistant for the next six semesters. Sujay's drive to succeed helped him throughout his college career, helping him excel in the classroom and take advantage of the opportunities provided by the college.
Building a foundation
In his role with EY, Sujay serves clients and advises them on how to manage risk that comes out of using technology within their organizations. He applies much of what he learned while pursuing his degree in information sciences and technology.
"The coursework in the College of IST is holistic. After you graduate, you can go out and do anything you want that involves technology. You learn about databases, programming, networking, etc.—it sums up the whole tech environment that exists at any organization."
Exploring opportunities
Like many students, Sujay worked closely with the College of IST's Office of Career Solutions and Corporate Engagement to prepare for life after graduation. Having worked at the College of IST as a research assistant, he considered pursuing his master's degree. He also wanted to explore his career opportunities, so he applied to both graduate schools and job openings.
"Eventually I decided to apply what I've learned so far and go into industry. I took advantage of all the resources the careers office had to offer. I can't remember a single day during my last semester where I was not at a career or networking event. The staff gave me feedback on my resume, let me use a conference room for phone interviews, and even helped me through rejections I received so that I could process and understand what went wrong so I could work on it for the next time around."
Start early
If there's one thing that Sujay regrets about his college experience, it's that he didn't start networking sooner. Now that he's working in industry, he can see the value in building lasting connections that can help professionals advance in their careers.
"You should start early and build that foundation. If you start conversations with companies and recruiters early on, those relationships will come in handy when you're graduating and looking for jobs."