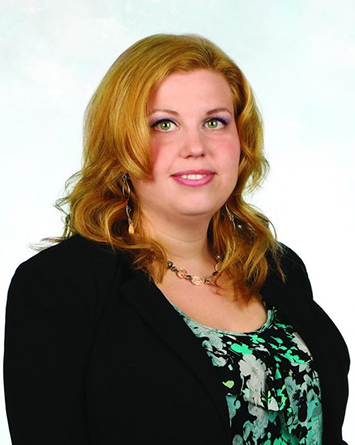 Fast Facts
Program: A.S. in Information Sciences and Technology (Penn State World Campus)
Hometown: Quakertown, Pennsylvania
Favorite thing about IST: How collaborative the classes are and the overall camaraderie within the degree. All of my classes have had real-world scenarios that are 100% useful in my career.
Favorite thing about Penn State: I feel a sense of community even though I am not on campus.
Most memorable Penn State moment: Joining up with the World Campus Technology Club on campus for our Trace Labs Missing Person Capture the Flag. It was pouring and the event was the same day as a football game, but people still made it out and we played capture the flag for hours. At the end, the information was turned over to state police to help with their cases.
Favorite Creamery flavor: Sadly, I have never enjoyed the Creamery.
After spending more than 15 years as a graphic designer, Rae Baker decided that it was time for a career change. With a full-time job and two young kids, Rae enrolled in Penn State World Campus to pursue her degree online.
Why Penn State?
"The name Penn State has meaning. Employers know who Penn State is and they know the quality of the programs that students go through to achieve their degree. Additionally, many employers in Pennsylvania are also Penn State alumni which can't hurt during the hiring process. Penn State also offered a well-regarded online degree that fit into my schedule."
A glimpse inside an online classroom
For Rae, the online learning environment is a lot like a typical classroom—there is a professor who instructs, provides quizzes and homework feedback, and holds office hours to answer questions. And, she says, engaged students can find support through their classmates during online discussions and chats. But for Rae, the appeal of learning online comes through the additional benefits it offers.
"As a tech person, I like the option to focus my time on important things and get to work. With World Campus, I am often able to work ahead, read assignments with text to audio, speed up audio to my own reading pace, and other things that generally save me time without sacrificing quality. Additionally, the online collaboration of group work is a huge skill that we all need to harness with more tech jobs going remote."
Getting involved from afar
Though she lives and studies more than 125 miles from the University Park campus, Rae knows the importance of student engagement. She helped to resurrect the World Campus Technology Club—which allows online learners to gather and meet virtually around a shared interest of technology—and currently serves as the organization's president.
"Through the club, not only have I met so many tremendous people virtually, but I have also benefitted from conferences, networking, internships, and ultimately found my new career as a cyber risk consultant at Deloitte."