Join IST alumni as they share their diverse experiences and perspectives gained through their educational and professional journeys. Learn from the challenges and opportunities faced by these individuals from underrepresented backgrounds as they navigated the college experience and work to advance their careers and grow their professional networks. This event aims to inspire an open dialogue for students and alumni, and provide unique viewpoints to help all attendees be better prepared to thrive in diverse professional and personal communities.
Women in Tech
Tuesday, March 16, 2021
12:00 pm - 1:00 pm
Panelists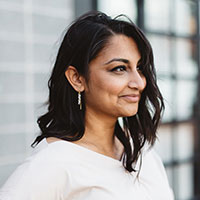 Prerana Dalal '08
Senior Product Manager, Huge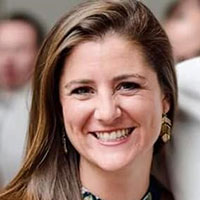 Caitlin Doyle Weiss '12
Director of Core Technology GRC, GlaxoSmithKline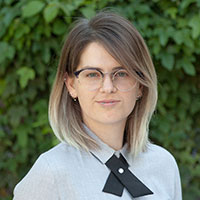 Brianna Malcolmson '11
Principal Security Engineer, Atlassian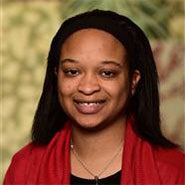 Tammara (Tammy) Ross '11
Project Delivery Manager, Deloitte Consulting, LLP
Prerana Dalal is a Senior Product Manager at Huge, a user-centric digital agency where she helps companies transform into trusted parts of people's lives by creating digital products, services, and brands that people love. She previously worked at Bloomberg and Deloitte. Prerana lives and works in Washington, D.C. She is a self-proclaimed foodie, enjoys watching Bravo shows, and in her nonexistent free time, she likes to write, dreaming of one day publishing a book of short stories.
Caitlin Doyle Weiss graduated from the College of IST in 2012. During her time at IST, Caitlin interned with the CIA and was Vice President of Women in IST, President of Gamma Tau Phi, and a founding member of IST Diplomats. After Penn State, she joined Deloitte Consulting as a Business Technology Consultant. After 5 years with Deloitte, she joined Slalom consulting to work locally in Philadelphia. In 2018, Caitlin joined GSK as a Risk and Compliance Manager and was promoted to Director of Core Technology Risk and Compliance earlier this year. Currently, Caitlin oversees the secure and compliance implementation of all of GSK's globally used technology.
Brianna Malcolmson is an information security professional and advisor with over ten years of experience transforming the security posture of cloud-based companies. Most recently, she founded the Red Team at Atlassian where she helped drive foundational change to secure its over 100,000 customers. She is a graduate of Penn State University's Security and Risk Analysis program where she specialized in Information and Cyber Security.
Tammy Ross from Harrisburg, Pennsylvania, was an IST major and former President of Women in IST. She helped bring the TEDxPSU conference to campus and worked to increase the presence of women and underrepresented minorities within the College of IST. Tammy now lives in Silver Spring, Maryland, and works for Deloitte Consulting. Her current project is with a member of the Department of Justice. There, she serves as a system administrator for a BI Reporting Platform which helps them make data-driven decisions daily. In her free time, she enjoys coaching girls' basketball at the AAU and high school levels.
Cierra Freeman has seven years of experience managing projects across the financial and technology sectors. As a graduate of the IST and Community, Environment, and Development programs, she leveraged her academic experience to grow as a forensic technology consultant at PwC and later transitioned to project management to further her deep knowledge within software development. Today, Cierra works as a Project Manager at Confluence, a fund administration software company, and volunteers with Bloomfield-Garfield Corporation, a local community development non-profit.
Corey Lee was born and raised in Hopewell, Virginia. He started his Penn State journey as a Bunton-Waller Fellow in the fall of 2007. After his first semester, he decided to change his major from Criminology to Security and Risk Analysis and join the College of IST. During his time at Penn State, Corey studied abroad in both Argentina and China while also serving as a member of the SRA club. He became a Schreyer Gateway Scholar and wrote an honors thesis titled "Cybercrime: Analysis of Offending Patterns and Offender Characteristics with Special Emphasis on Women." Corey graduated with a B.S in SRA and a minor in International Studies in 2012. Corey now works at Microsoft Corporation as the Enterprise Security Executive for U.S. Education.
Ka'Lee Strawbridge-Moten was born and raised in Harrisburg, Pennsylvania, and now lives in Charlotte, North Carolina, serving as a Threat and Vulnerability Management Analyst at Lowe's Companies, Inc. His work focuses primarily on vulnerability remediation for internal/external PCI regulatory compliance, on-premises infrastructure threat reduction, and vulnerability metrics and reporting. Ka'Lee has worked on projects that include ensuring consumer privacy as well as reducing risks of internal threats by means of streamlining Identity and Access Management Processes. While at Penn State, Ka'Lee was a member of W.O.R.D.S, TheLion 90.7 FM, and the Residential Computing Team.