Join IST alumni as they share their diverse experiences and perspectives gained through their educational and professional journeys. Learn from the challenges and opportunities faced by these individuals from underrepresented backgrounds as they navigated the college experience and work to advance their careers and grow their professional networks. This event aims to inspire an open dialogue for students and alumni, and provide unique viewpoints to help all attendees be better prepared to thrive in diverse professional and personal communities.
Upcoming Talks
Join us online!
12:00 pm - 1:00 pm ET
Meet College of IST alumni in this panel discussion about careers in consulting. They will share their journey into consulting, discuss their positions, and talk about their experiences as diverse alumni in tech.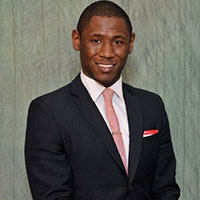 Navarro Chamberlain '09
Cloud Solution Lead, Booz Allen Hamilton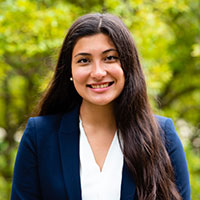 Cassidy DiPaola '21
Cyber Risk and Regulatory Experienced Associate, PwC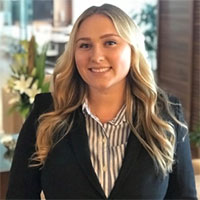 Meghan Swanton '19
Senior Security Intelligence and Operations Consultant, MITRE Team Lead, IBM
About the Panelists
Navarro Chamberlain, who was born and raised in inner-city Philadelphia, is a senior cloud architect with Booz Allen Hamilton. His experience spans multiple areas of expertise including infrastructure planning and deployment, identity and access management, and security. He has worked in both public and private sectors with the likes of Microsoft, Amazon, and several government agencies at the federal and state level.
Cassidy DiPaola simultaneously earned her B.S. in Security and Risk Analysis and Master of International Affairs in International Cybersecurity from Penn State in spring 2021. As a student, she interned with Consequential Flowers LLC and has since continued to advise and grow the platform with her mentor Jayme Anne Goldberg '92. DiPaola is passionate about helping others – especially Penn Staters at PwC – through her continued involvement at the College of IST and her work with the PwC recruitment team.
Meghan Swanton is a senior consultant and team lead who has over three years of experience assisting clients with developing and optimizing SOC and SIEM maturity. Meghan specializes in MITRE alignment and proactive threat detection and response. She has mentored students at Penn State for the past two years and has participated in a number of panels focused on supporting women in STEM.